Main content starts here, tab to start navigating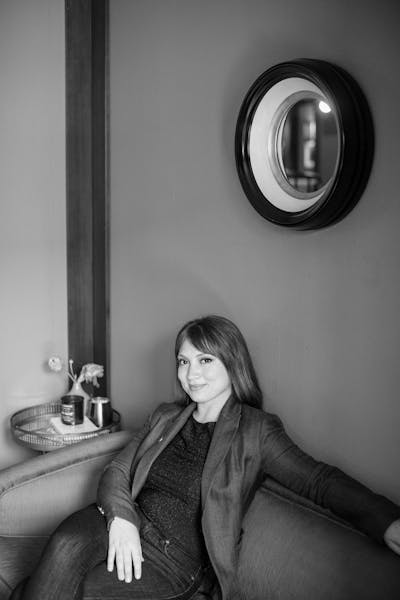 Paige Estrada
Assistant General Manager
A true oenophile at heart, Tiny Lou's assistant manager Paige Estrada is a charismatic Level 1 sommelier that can carry a record-holding 13 wine glasses at once – can you think of anyone better to start your meal on the right foot?
Originally from the Lone Star State, this now-Georgia peach found her calling in southern hospitality, though she began her career in restaurants as a means to support herself while studying at Georgia State University. Whilst pursuing a variety of opportunities after graduation, it soon occurred to Estrada that she had a passion for crafting memorable experiences for guests through the love language of food and beverage – and she never looked back. Before joining the Tiny Lou's team in fall 2018, Estrada worked as a floor manager at Saltyard, served on the event planning team for the Atlanta Food & Wine Festival and kicked off her tenure with The Indigo Road Hospitality Group as a shift leader on the opening team at West Midtown's Donetto.
Estrada truly embodies the spirit of Tiny Lou's and Hotel Clermont, and her motorcycle – an orange 1972 Honda BB350 – matches the property perfectly as she arrives to work each day. When she's not encouraging her team or running the dining room at Tiny Lou's, the world traveler can be found planning her next adventure, spending time with her boyfriend at their Grant Park home, or ordering extra (and we mean extra) Sauce du Clermont on her steak frites.