Main content starts here, tab to start navigating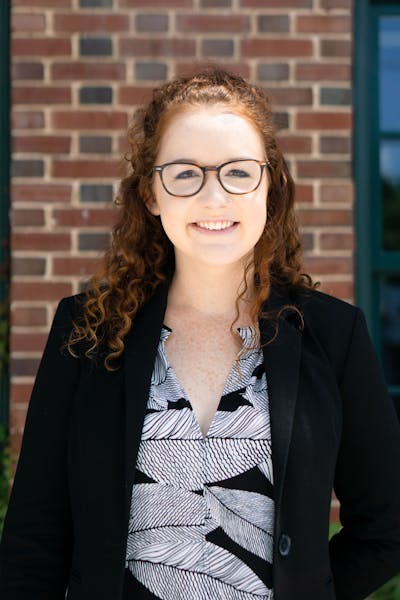 Grace Renshaw
Assistant General Manager
Work ethic is work ethic, no matter the medium. For Tiny Lou's assistant general manager Grace Renshaw, that dedication began to manifest itself in her younger days when she, much like (or quite unlike) Tiny Lou herself, danced her way across the Southeast as a three-time national championship-winning clogger. Bringing that drive, ambition and – let's face it, rhythm – to the floor of Tiny Lou's, the fiery redhead welcomes guests day and night to give them a true taste of what Hotel Clermont is all about. With a father who works as the director of finance for Fox Theatre, one could say a penchant for historic buildings runs in her blood, no?
Born and raised in Atlanta, Renshaw knows a thing or two about Southern hospitality. She began her journey in the industry working as a bartender and server for Bellwood's Social House where she whet her palate with the excitement of a new restaurant opening and honed in on her cocktail development skills and enthusiasm for restaurant design. Transitioning into the hotel scene, Renshaw later stepped into a leadership role at the Lobby Bistro and Bar at TWELVE Hotel in Midtown, where she whipped training programs into shape and welcomed new employees with open arms. Most recently, the self-proclaimed muscle car enthusiast kicked things into high gear with an assistant general manager position at The Brasserie and Neighborhood Cafe at Parish, before ultimately joining the Tiny Lou's team in 2018.
In her current role, Renshaw's creativity, passion and drive to serve enable her to encourage the full Hotel Clermont food and beverage team to consistently impress. When she's not bringing smiles and cocktails to guests at Tiny Lou's, Renshaw can be found watching the Braves play with her blue nose pitbull, Maddux. That's right, she's an ATLien through and through.