Main content starts here, tab to start navigating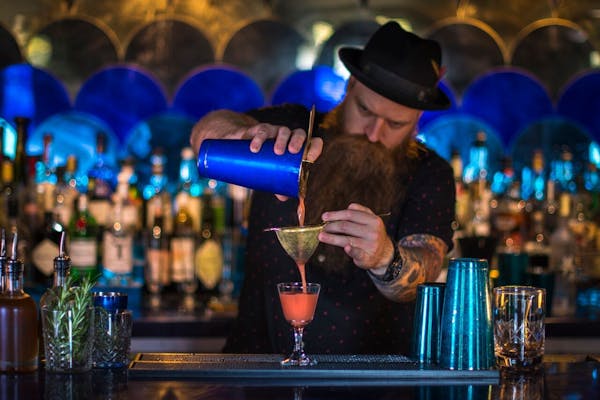 Daniel Keith
Beverage Director
Having navigated through the customer service industry since the age of fifteen, Daniel Keith, Hotel Clermont's creative director of beverages, knows exactly how to make a guest's day, whether they're sitting down for brunch or dinner at Tiny Lou's or gearing up for a fun evening on the rooftop. With his charming demeanor and years of bartending experience, Daniel leads Hotel Clermont's beverage team with bold new ideas that will keep the stories flowing and the bar stools occupied all night.
Though he considers Atlanta home, Daniel grew up in Gwinnett County and moved to the Big Peach in 2012. Before joining the Hotel Clermont team, Daniel bartended at C. Ellet's Steakhouse and the Pinewood Tippling Room in Decatur, where he mastered mixology and wine philosophy. In his current role, Daniel plans to update the lobby bar and rooftop cocktail menus at least twice per year, and has a passion for keeping local products on the shelves. Ultimately, Daniel wants each and every guest of Hotel Clermont and Tiny Lou's to leave with more knowledge about their wine and spirits than when they entered.
When he's not spinning tales and mixing drinks behind the lobby bar or on the rooftop, Daniel enjoys watching films and attending as many concerts as possible (he's seen 32 bands so far!). An aficionado of hats, shoes and watches, he's built up an impressive collection and never leaves his Reynoldstown home un-accessorized.